This article is by Josh Rigney, the Legal Services Program Manager at the Torture Abolition and Survivors Support Coalition International (TASSC). Josh has worked with survivors of torture seeking asylum since May 2012. He holds a Master's in International Relations and a Juris Doctor from American University. He is a member of the Virginia State Bar. The opinions expressed in this article are his alone, and do not represent the opinions of TASSC.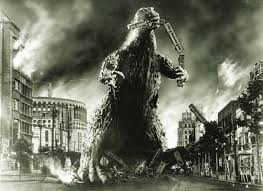 On May 10, I attended a panel discussion organized by the Center for Immigration Studies ("CIS") and titled Asylum Fraud and National Security. Described on the CIS website as a discussion on the threat posed by "the vetting – or the lack thereof" of asylum applicants in the U.S., the panel included three speakers who, at least on paper, appeared to have impressive expertise on immigration issues. Two of the speakers, Andrew Arthur and Mark Metcalf, formally served as immigration judges in Pennsylvania and Florida, respectively. The final panelist, Todd Bensman, is a long-time journalist with degrees in journalism and homeland security studies.
CIS's tagline is "Low-immigration, Pro-immigrant," and it bills itself as "an independent, non-partisan, non-profit, research organization." However, CIS is reliably biased, and produces shoddy "research" prone to support any policy that will decrease all immigration to the United States, regardless of the heartless nature of the policy. For example, a recent Washington Post article quoted Executive Director Mark Krikorian speaking in favor of limiting immigration by breeding fear of U.S. immigration policies amongst potential immigrants. Krikorian stated that only if Trump follows through on the fear inspired by his pronouncements on immigration will CIS's preferred immigration levels be realized.
As an immigration attorney who works with survivors of torture seeking asylum, turning the asylum process into a national security witch hunt would obviously impact those whom I serve. But that is not the only reason the panel's viewpoints should matter to the broader asylum-seeker community and its supporters. As a recent New York Times article stressed, CIS – designated a hate group by the Southern Poverty Law Center – and other anti-immigrant hard-liners now have the ear of the White House and congressional policy makers on immigration.
The panelists stressed several points during the event. First, immigrants are a threat to the safety of the United States. Second, while refugees pose a danger, asylum seekers are an even greater threat to U.S. national security. Third, fraud is rampant among asylum seekers. Therefore, the panelists agreed that U.S. policymakers must make it harder for everyone to receive asylum, whether or not a particular individual has a legitimate claim.
Immigrants are Dangerous
To convince the small crowd at the event that all immigrants – asylum-seeking or otherwise – pose a threat to the safety of the United States, each panelist took turns describing his favorite scary immigrant story. Andrew Arthur spoke about Ramzi Yousef, one of the perpetrators of the first attack on the World Trade Center in New York City in 1993. Bensman spoke of Pakistanis with potential terrorist ties crossing the southern border with the help of a smuggler named Rakhi Gauchan. He stressed that Gauchan believed one of the Pakistanis was a terrorist, and Bensman stated that this person later received asylum.
Of course, relying on scattered anecdotes to draw broad conclusions about all asylum seekers does not make for sound policy. For example, Bensman did not mention whether he actually knew the Pakistani was a terrorist. Indeed, according to his own master's thesis, American investigators never determined whether Gauchan's terrorism suspicions were accurate.
As with any policy issue, harping on the inevitable few bad apples does not support throwing all of them out. Overall statistical trends must be analyzed, particularly when the goal is to punish an entire group of people, and particularly one as large as asylum seekers. In the first three months of 2017 alone, 40,899 people filed asylum claims with the Asylum Office. The handful of cases the panelists cited in their comments cannot justify making the asylum process more difficult for all of these people.
What Do the Numbers Tell Us?
A study published by the Cato Institute, an organization founded by one of the Republican mega-donor Koch brothers, determined that the chance that you will be killed by a foreign-born terrorist who is in the U.S. because of a grant of asylum is 1 in 2.7 billion. Between 1975 and 2015, over 700,000 people were granted asylum in the United States. Of those, just 4 have been "convicted of planning or committing a terrorist attack on U.S. soil…"
So what statistics did the expert panel use to support their assertion that all asylum seekers are dangerous? In the only notable mention of actual numbers, Mark Metcalf provided data released by EOIR on the number of immigrants with pending court cases who failed to show up in court for their hearings. However, at no point did he provide any breakdown of the numbers for asylum seekers; nor did he explain how failing to show up for a court hearing is equivalent to committing asylum fraud or posing a threat to U.S. national security.
One of the panelists, in a nod to those in the crowd who felt the U.S. is too generous to immigrants, mentioned that the U.S. "accepts more refugees than the rest of the world combined." For the record, the U.S., a country of more than 325 million people, resettled 66,500 out of the 107,100 total refugees resettled by all countries in 2015. Canada, a country with a population of approximately 36 million people, resettled 20,000 refugees. Furthermore, Turkey (2.5 million), Pakistan (1.6 million), and Lebanon (1.1 million) all host over a million refugees each. For asylum seekers, the United States received only slightly more applications (172,700) than Sweden (156,400), a country of only 10 million people. Meanwhile, Germany (population of 81 million) received 441,900 asylum applications.
The point is that while the U.S. does offer refuge to a significant number of people fleeing persecution every year, that does not justify the draconian policy recommendations supported by the panelists.
Asylum Seekers vs. Refugees
I can actually agree with some of the panel's comments comparing the relative threat posed by refugees against the threat posed by asylum seekers. Arthur stressed that the primary difference between refugees and asylum seekers is that refugees are fully vetted prior to ever setting foot in the United States. In contrast, asylum seekers make it to U.S. territory, then seek protection while waiting for their asylum claim to be granted or rejected. Depending on the court or asylum office with jurisdiction over the applicant's claim, that process can take many years (one survivor from my organization recently received asylum after a ten-year struggle). During this time, asylum seekers remain in the United States without undergoing security checks like those that refugees must pass before entering.
Of course, none of this really matters unless you accept the idea that immigrants are truly a threat – which takes us back to the previous point. Yes, in theory, asylum seekers have the potential to pose a greater security threat than refugees – but that threat is already extremely low to begin with. In actuality, objective evidence that asylum seekers as a group are a threat to U.S. national security is weak at best.
For example, the panelists claimed again and again that fraud is rampant in the asylum system – relying, again, on a handful of selected stories. As evidence of potential security threats, they correctly pointed out that the Department of Homeland Security and the Department of Justice do not conduct regular system-wide fraud risk assessments. But without such assessments, how did the panelists conclude that fraud is rampant?
"Pro-immigrant"
At times, at least one panelist expressed sympathy for the plight of the tens of thousands of asylum seekers with legitimate claims. For example, Arthur correctly stated that each fraudulent asylum application filed by someone without a claim will cause further delay in the process for another asylum seeker with a legitimate claim. He also paid lip service to the reality that the United States is a nation built by immigrants. Overall, however, the panelists expressed support for several policies that would have a disastrous impact on all asylum applicants seeking safety in the U.S.
Arthur promoted the use of detention for asylum seekers, stating that the longer a person is detained, the less likely that person is to obtain asylum fraudulently. He failed to mention the devastating psychological repercussions detention will have for the thousands of torture and trauma survivors—many of whom are already suffering from PTSD—who would inevitably be thrown into such facilities.
Arthur also declared that any person that transits through another country on the way to the United States lacks true fear, but instead seeks economic opportunity. In response, Mark Krikorian, in the role of moderator, asked if the U.S. should categorically deny asylum to anyone that transited through another country. Arthur suggested that could be achieved through legislation to change the eligibility requirements for asylum.
Bensman suggested that only when we can guarantee the identity of people through unimpeachable ID documents should we allow them to seek asylum. But in reality, the lack of such documentation often stems from the chaos that forced asylum seekers to seek safety in the first place. In other words, his suggestion would bar those in greatest need of protection from accessing the asylum system at all.
Finally, all the panelists suggested that DHS and DOJ commit significant resources to assess the fraud risk in the asylum system.
Ignoring the Elephant in the Room
Notably absent from these policy recommendations was the hiring of additional Immigration Judges and Asylum Officers. Assuming, for the moment, that asylum seekers waiting in the asylum backlog are a threat to U.S. national security, I can't help but wonder why the panelists never suggested the only solution that would make it easier for immigration officials to spot fraudulent asylum claims.
Mark Metcalf tacitly recognized this concept when he highlighted that good cross-examination, either by a prosecutor or an Immigration Judge, can expose fake asylum claims. The same principle holds for intelligent questioning by Asylum Officers in asylum interviews. With the current backlog of nearly 600,000 cases at the Immigration Courts, and another 250,000 claims before the Asylum Offices, each official responsible for testing the credibility of these claims is heavily overburdened. Relieving that burden by hiring more Immigration Judges and Asylum Officers will help these officials spot the fraudulent asylum claims that do cross their paths.
This solution can lessen the actual problem of immense backlogs and long waits for people seeking asylum. As an added bonus, it would simultaneously address the speculative and over-exaggerated threats that the panelists identified, without denying a path to safety for tens of thousands of people fleeing persecution.